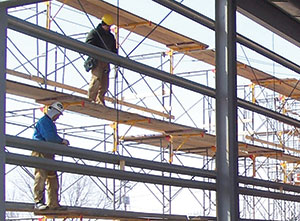 Experience That Counts
Over 25 years ago, Sickles Corp. began as a carpentry trade contractor. Today our firm is a top-notch general contractor operating throughout the eastern United States. We have a capable and experienced staff that understands a wide range of construction techniques and delivery methods. From design-build to traditional stipulated sum, our team has the flexibility to meet your capital improvement needs.

Company Profile
Sickles Corp. is engaged in the development and construction of commercial buildings for a wide range of clients. The Company has completed industrial facilities, retail establishments, commercial office space, health care treatment space, and telecommunication infrastructure projects. Sickles Corp. is built upon strong values and integrity. Our ethical work practices build not only beautiful structures, but strong and lasting relationships with our clients. We have cultivated an established customer base over the last 25 years, and many of our projects have been completed for long standing customers, demonstrating our clients' satisfaction with the results achieved.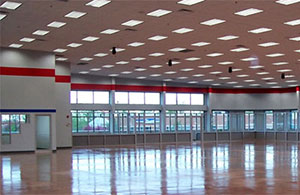 Team Approach
Each project is analyzed carefully to identify the skills necessary to complete the job's requirements. Once the skill set is understood, each team member is individually selected to match their skills with those required by the project.

Each of the key personnel selected for a project would have substantial experience in the commercial construction industry with not less than 15 years of relevant experience necessary to successfully deliver your project. This team approach has worked well for several years and ia able to deliver high quality projects on time and on budget.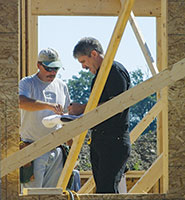 About James D. Sickles, Company Founder
Jim Sickles is the driving force beyond Sickles Corp and its continued growth and stability. With experience spanning over 27 years in all phases of the construction process, Mr. Sickles is personally involved in all aspects of business both in the field and in the boardroom. With his vision the company has grown from a small carpentry trade contractor to a multi-faceted general contracting firm. His leadership, knowledge of construction and personal integrity are just a few of the character traits experienced at the core of this business. Employees and clients alike have come to rely upon Jim's straightforward management style, taking full responsibility of every project, with the goal that your job is handled with quality, efficiency and budgetary responsibility.

Conclusion
Through a team approach, Sickles Corp. management will add value to the building process by reducing costs, minimizing unexpected change orders, coordinating the activities of trade contractors, and ensuring the delivery of the highest quality product possible. Our team is ready to build your project today!