Our success has been built on "word of mouth" referrals by our many satisfied customers. Where some builders may give prospective clients a slick presentation, we give our customers a list of references along with detailed pricing information. That's because we believe a company is only as good as it's last job. We enjoy a small, "person to person" company atmosphere - but we are equipped to handle most anything from modest homes to commercial projects of any size or complexity.
We have completed multi-million dollar architectural homes, industrial facilities, retail establishments, commercial office space, health care treatment space, and telecommunication infrastructure projects.

Sickles Corp. is built upon strong values and integrity. Our ethical work practices build not only beautiful structures, but strong and lasting relationships with our clients. We have cultivated an established customer base over the last 25 years, and many of our projects have been completed for long standing customers, demonstrating our clients' satisfaction with the results achieved.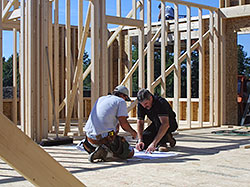 Team Approach
Each project is analyzed carefully to identify the skills necessary to complete the job's requirements. Once the skill set is understood, each team member is individually selected to match their skills with those required by the project.

Each of the key personnel selected for a project have substantial experience in the construction industry necessary to successfully deliver your project. This team approach has allowed us to be able to deliver high quality projects on time and on budget.

About James D. Sickles, Company Founder
Jim Sickles is the driving force beyond Sickles Corp and its continued growth and stability. With experience spanning over 35 years in all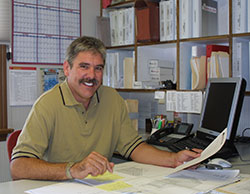 phases of the construction process, Mr. Sickles is personally involved in all aspects of business both in the field and in the boardroom. With his vision the company has grown from a small carpentry trade contractor to a multi-faceted general contracting firm. His leadership, knowledge of construction and personal integrity are just a few of the character traits at the core of this business. Employees and clients alike have come to rely upon Jim's straightforward management style, taking full responsibility of every project, with the goal that your job is handled with quality, efficiency and budgetary responsibility.

Conclusion
Through a team approach, Sickles Corp. will add value to the building process by reducing costs, minimizing unexpected change orders, coordinating the activities of trade contractors, and ensuring the delivery of the highest quality product possible. Our team is ready to build your project today!

Sickles Corp., located in Rochester, New York, has been crafting fine homes since 1978. The Company's roots extend back to 1958, when the first Sickles family home building business was formed. With over 25 years of construction experience, Sickles Corp. has developed a reputation for delivering high quality homes on time and on budget. We have a capable and experienced staff that understands a wide range of residential construction techniques. We can take your architect's plans and build your dream home.